.
Last weekend I decided to head back to my wife's hometown in Taiping. We left the house at about 7.30 am with my son still asleep. We decided to have breakfast in Rawang (our usual spot). The journey was smooth one except a little traffic jam here and there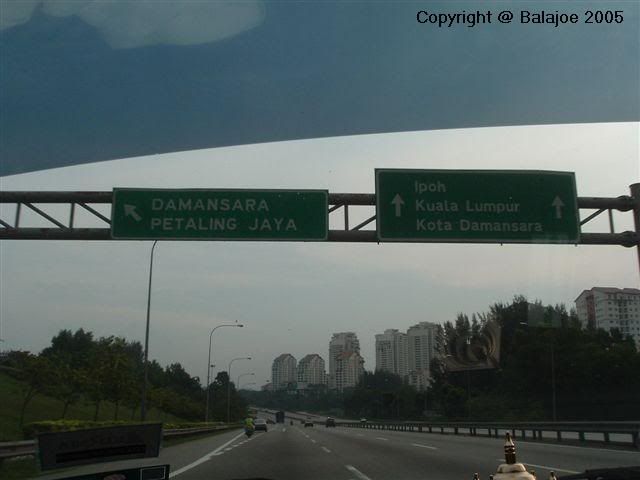 * After exiting Subang to the PLUS Highway. Taiping (err Ipoh)…here we come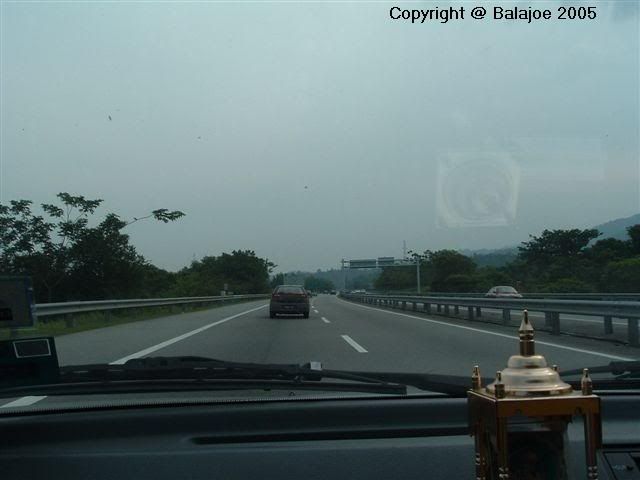 * Smooth ride. Managed to maintain at 110 km/h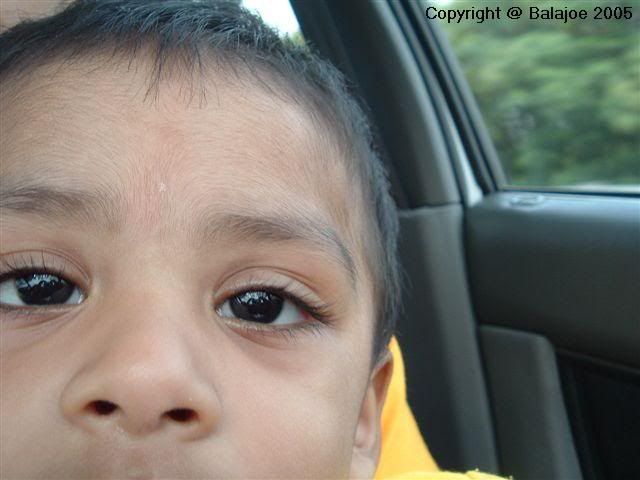 * Opps! My son is awake now (but still having sleepy eyes)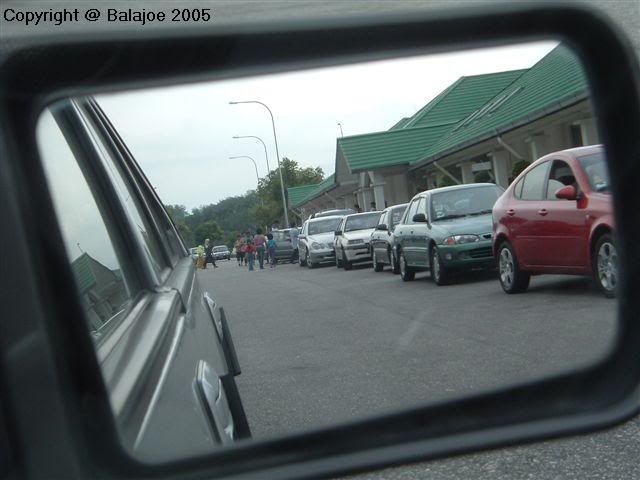 * Chaos in Tapah R & R – too many cars, too many people. We missed Rawang R & R exit because too busy chit-chatting (me and my wife)
* My son having his "breakfast" in the car
* Some went against "no-entry" lane for every bit of parking spot in Tapah. Very typical Malaysian drivers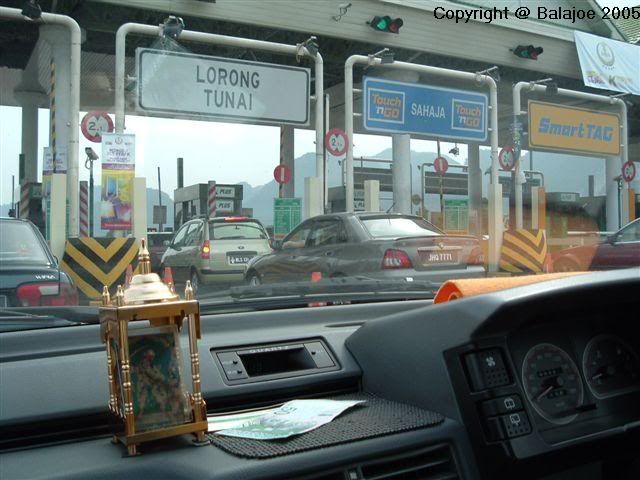 * At Jelapang Toll Plaza. We have completed almost 70% of our journey
* Another chaos...waiting to pay the toll. Sorry did not have "Touch & Go" card (but there was a long queue for that lane too)
* Somewhere near Ipoh. Noted the "hills" - trademark for Ipoh Mali
* About to enter the tunnel. Cool!
* Wrap Drive!
* Chicken Run! - chickens being transported on motorcycle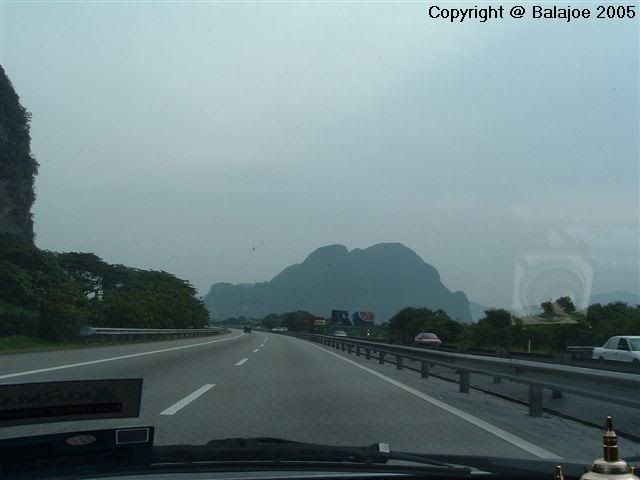 * The highwayis almost empty – every motorist dream comes true